5 Elements Martial Arts has regular camps for children ages 4-13 whether or not they currently attend the studio. We always host our camps during the San Diego Unified School District's breaks (Winter, Spring, and Summer), so if your child is enrolled in public school, they will be able to attend!
Camp is a great program for kids in that it gives them something active to do while not in school. It helps them still learn and actively use their brain (they have to remember moves in order to play the games properly and work with their teammates!) while using different senses than they are used to. Most education is visual-based, whereas our camps (and our studio's curriculum) includes kinesthetic, visual, AND auditory teaching methods.
Winter camp registration is currently open, so scroll down to view more information about timing and early bird pricing!
Cost: $150 (Only $125 until December 1st!) (Registration below payment)

Sibling Discount: $140 (Only $115 until December 1st!)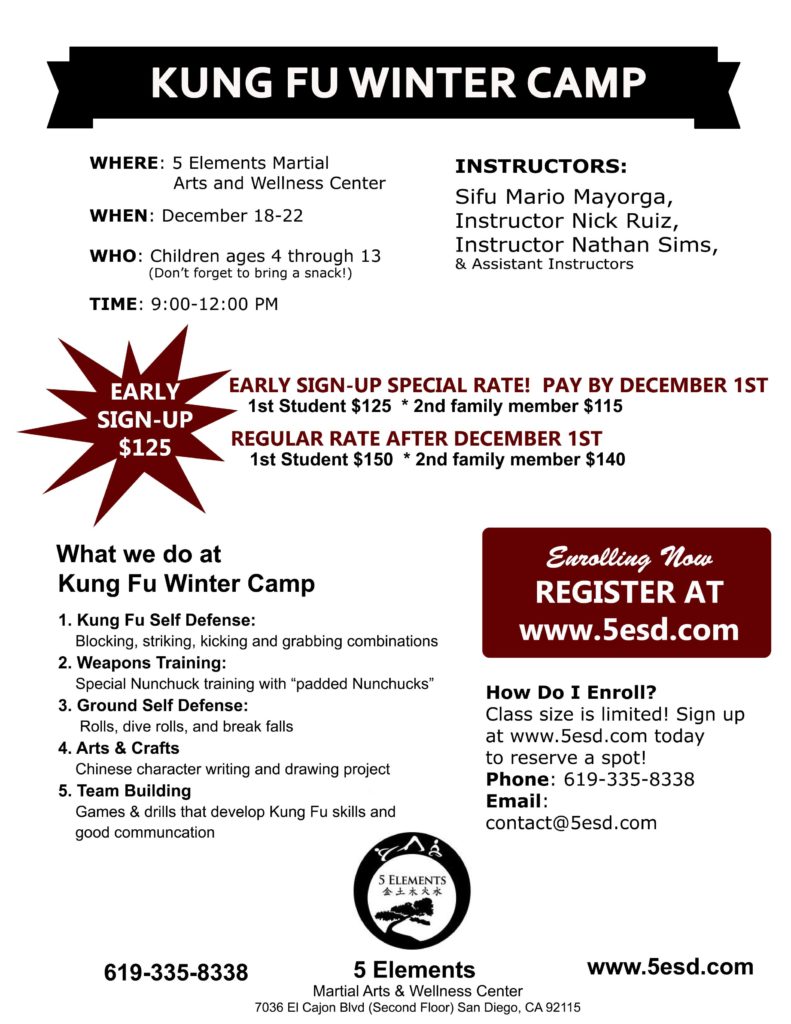 After registering, please return to this page and scroll down to complete your payment via PayPal. To pay, please click the appropriate child you are signing up. If paying for multiple children, the paypal page will return you to this page to pay for subsequent children separately. Thank you for signing up!