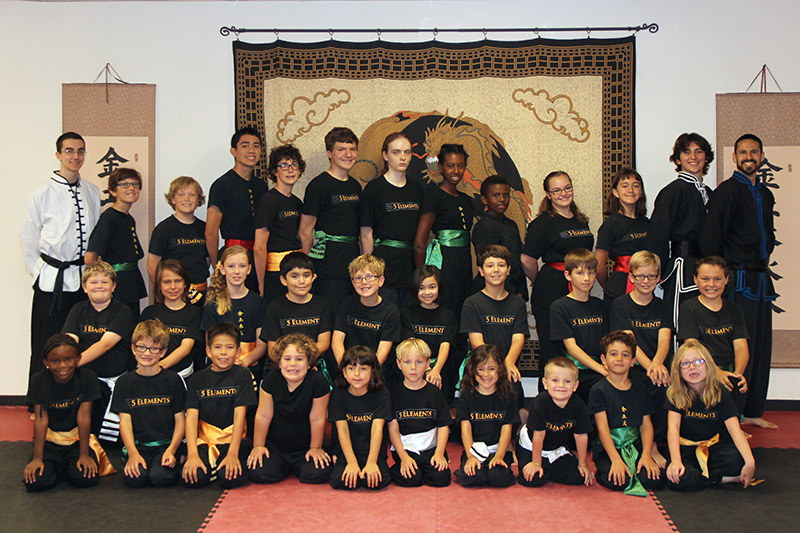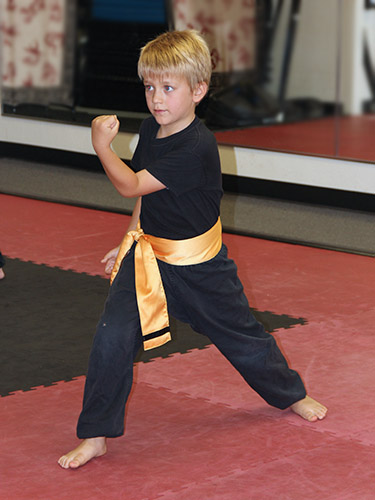 Children's Classes
Our youth program teaches Northern Shaolin Kung Fu. This is a traditional style of Chinese martial arts that emphasizes long-range techniques, quick advances and retreats, wide stances, kicking and leaping techniques, whirling circular blocks, quickness, and agility. It also develops balance, leg strength, self-control, and a strong understanding of body mechanics. In addition to forms and movements, students in the kids kung fu classes are taught that they should never use their skills to be aggressive towards others. While our classes are designed to be challenging and fun, student safety is always paramount.
Click To View Children's Class Times
Class times for 4 - 7 year olds:
Tuesday:    5:00 - 5:50   White
Thursday:  4:00 – 4:50   White
Friday:        4:00 - 4:50   White, Yellow, & Green
Saturday:   1:55 – 2:45   White, Yellow, Green
Class times for 8 - 12 year olds:
Monday:        5:00 - 5:50; White & Yellow
Wednesday:  4:00 – 4:50; White & Yellow
Friday:            5:00 - 5:50; All Levels
Saturday:       1:00 – 1:50; White & Yellow
Teenage Training
Teaching young men and women safety and self-control is a cornerstone of making them honorable and respected adults. Their curriculum is a unique blend of both the childrens' program and the adult one, incorporating Wing Chun self defense and Jiu Jitsu style grappling into the strength building and form training found in the younger classes. The instructors' goal is to help physically and mentally prepare the teenagers to face the challenges they will come across in the adult world. If a teenager has a positive self-image, they are more likely to be successful in college, in relationships, and at work. Building a strong mind and strong body are crucial in the development of this self-image.
Click To View Teenage Class Times
Monday  6:00 - 6:50 All Levels
Tuesday   6:00 - 6:50  All Levels
Thursday  6:00 - 6:50  All Levels
Saturday  10:00 - 10:50   All Levels
Saturday  11:00 - 12:00  Open Practice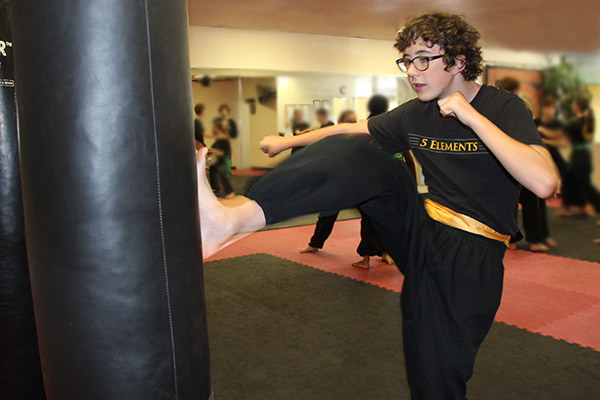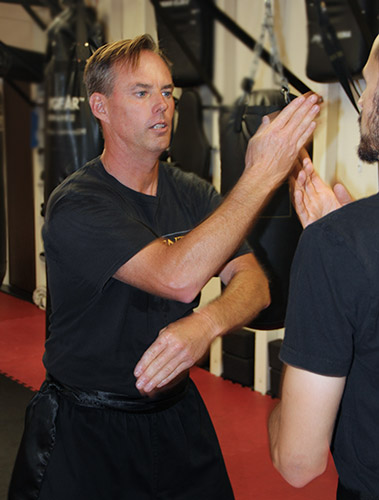 Adult Classes
Our adult classes focus on keeping the mind and body healthy as well pushing them to new heights. Our diverse curriculum ranges from rejuvenating Tai Chi to powerful Wing Chun self-defense to strength building Northern Shaolin Kung Fu Forms. Whatever style or styles you wish to train, there is an adult lesson for you. We even have "open training" on Saturdays where you are free to practice whatever you wish to improve on.
Click to View Adult Classes Times
Monday    7:00 - 8:00    All Levels (Self-Defense)
Tuesday    7:00 - 8:00    All Levels (Self-Defense)
Thursday  7:00 - 8:00   All Levels (Kung Fu Form Training)
Saturday   11:00 - 12:00    All Levels (Open Training)